Made in Northampton, designer sports label Stylo Matchmakers is also known for being Britain's best-known, golf shoe brand.
Over the years, millions of Stylo golf shoes have walked the holes of professional golf clubs around the globe.
With Stylo selling a pair every six minutes, some of the biggest names in golf history soon took an interest in the Stylo golf brand.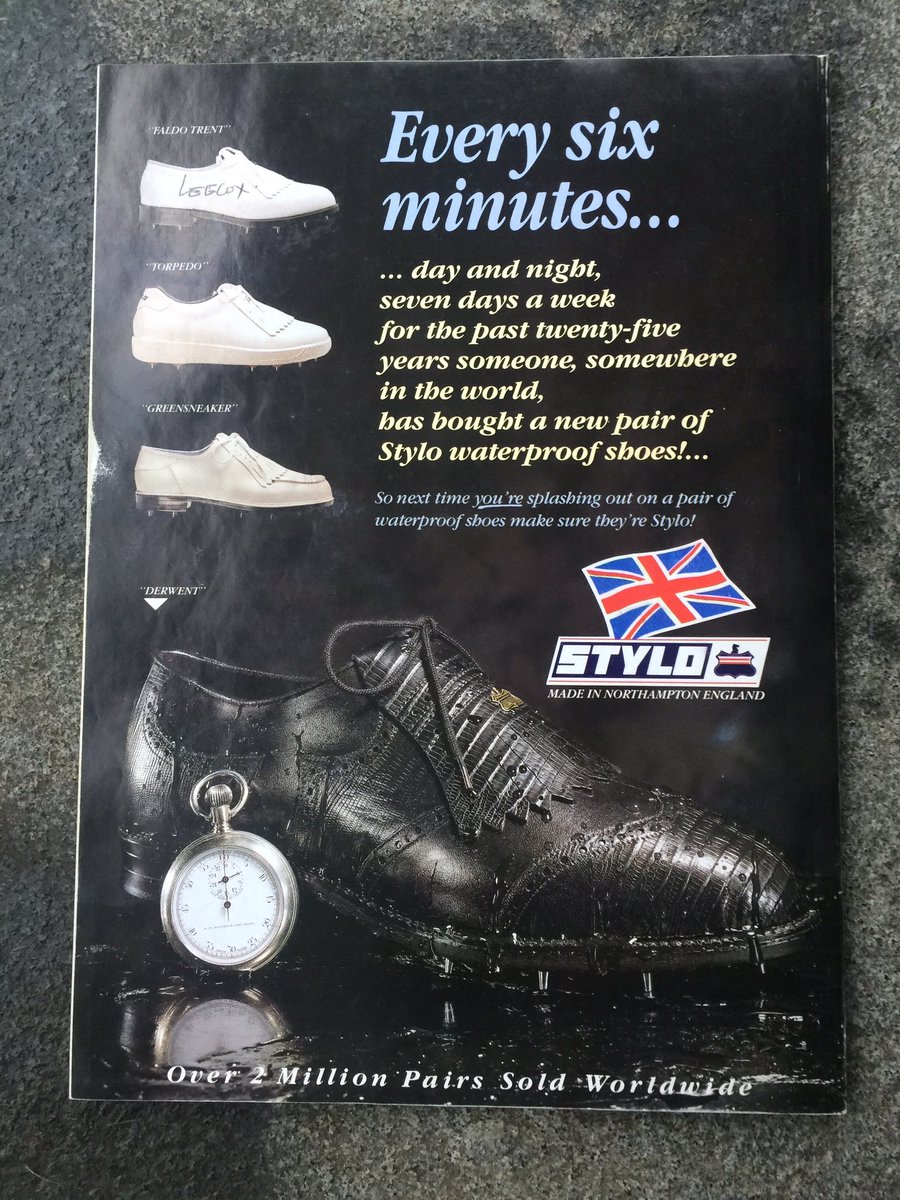 Whilst Stylo Matchmakers were famously manufacturing shoes and boots for the international footballing superstars, including the likes of George Best and Pele, demand for Stylo golf shoes shot through the roof, as leading world golfing champions also wanted in on the Stylo action.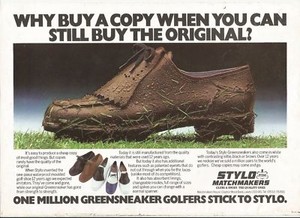 In order to supply the millions of Stylo golf shoes worldwide, UK company Stylo Matchmakers set up Stylo Matchmakers International, based out of Massachusetts in the United States and began expanding the brand with some of the US all-time favorite golfers including Billy Casper.
BILLY CASPER
Billy Caspers legendary golfing career spanned over three decades. Casper picked up 51 PGA tour victories which is ranked 7th on the all-time list.
The pro golf deals were working, Stylo sold millions of pairs following advertising through these top world-class pioneers of golf but the marketing and product coverage came at a cost.
NICK FALDO MBE
Six-time major champion, Sir Nick Faldo was one of the British world greats sporting Stylo golf shoes. His 41 professional wins include 30 victories on the European Tour and 6 major championships: 3 Open Championships (1987, 1990, 1992) and 3 Masters (1989, 1990, 1996).
Faldo ranked No. 1 on the Official World Golf Ranking for an impressive 97 weeks.
Stylo launched the Stylo golf shoe naming it "FALDO".
ARNOLD PALMER
USA golfing legend, Arnold Palmer was a king of the sport and well known for wearing his Stylo golf shoes.
Nicknamed The King, he was one of golf's most popular stars and seen as a trailblazer, the first superstar of the sport's television age, which began in the 1950s. Palmer had personified the American spirit and took golf out of the country clubs and put it into the living room.
Palmer's career spanned more than six decades, he won an incredible 62 PGA Tour titles from 1955 to 1973. He is ranked fifth on the Tour's all-time victory list, trailing only Tiger Woods, Sam Snead, Jack Nicklaus, and Ben Hogan.
He won seven major titles in a six-plus-year domination from the 1958 Masters to the 1964 Masters. He also won the PGA Tour Lifetime Achievement Award in 1998, and in 1974 was one of the 13 original inductees into the World Golf Hall of Fame.
In golf alone, Stylo paid out multi-millions in endorsement fees and sponsorship deals but that was the price to be paid in order to be Britain's #1 golf shoe brand.
Read more
here
about Stylo Matchmakers' iconic Football shoes.