STYLO'S FOOTBALL BOOTS FACTORY
If you are in the market for a new pair of football boots look no further than Stylo Matchmakers. The Stylo Matchmakers Footshape Boot Works factory opened way back in 1966.
We are very proud of our brand history – these are the roots that always inspire us to create something special, and this is the reason our Stylo Matchmakers collection is exceptional.
With some of the worlds most famous football legends donning Stylo Matchmakers; including Pele, George Best, Kevin Keegan, Billy Bremner, Jimmie Johnston, Emlyn Hughes, Brian Clough, Bill Shankly, and Jock Stein, we are totally in love with the traditional football boots which motivate us to stand out whilst looking smart in those exceptionally crafted classics.
BEST FOOTBALL BOOTS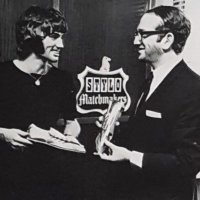 Stylo Matchmakers were the first football boot brand to incorporate short laces into football boots as well as utilizing the first injected rubber outsole into football boots which was a revelation. Stylo Matchmakers also launched the first side lace boot system that was years ahead of its time and worn by no other than one of the greatest footballers George Best.
Our team is driven with an ethic of satisfaction and quality, so you'll know that your boots are constructed with you in mind.
Everything from the packaging to the performance remains unmatched by any of our competitors and you'll not find anything that matches our quality control. So don't just up your game. We're committed to raising the bar. Don't settle for anything less!
If you're looking for a true classic retro design, pick from the Heirship Sixty Eight, or Heirship Seventy Four Stylo Matchmakers.
If you want the best of the contemporary styles choose from the Heirship Blackout or Heirship Seventeens.
Not looking for football boots?
Check out the indoor Heirship Academy Futsal Trainer