£250.00
This Stylo Matchmakers original design was made famous by the huge names of the seventies including full Liverpool FC, Leeds United and Celtic squads and managers including Brian Clough, Don Revie, Bill Shankley, Jock Stein… This remastered modernised remake has the same iconic design but includes a super soft premium fine real leather upper which is fitted with a reinforced heel protection and a moulded metatarsal sole shield.
Description
Stylo Matchmakers Heirship Seventy Four:
A PIECE OF BRITISH FOOTBALL HISTORY
The classic Stylo Matchmakers Heirship Seventy Four design was made famous by the huge names of British football after it's launch in 1974, worn not only by legends today as we know them but in some cases, by full squads of some of the highest regarded football teams of all time, including Liverpool FC, Leeds United, and Celtic as well as the all-time legendary managers Brian Clough, Don Revie, Bill Shankley and Jock Stein.
This remastered and modernized re-boot has the same iconic black and white design with a nostalgic flap over tongue and includes a super soft premium fine real leather upper which is fitted with a reinforced heel protection and molded metatarsal sole shield.
REUNITED:
ANDERSON
A full 43 years after he was signed up for a Stylo Matchmakers boot deal, Stylo legend Viv Anderson is reunited with his favorite original Stylo Matchmakers boot style.
In 1976 Viv Anderson put pen to paper with Stylo Matchmakers for a contracted boot deal. Later in 1978 Viv becomes the first black football player to represent England in a full international.
Viv made most of his professional appearances at Nottingham Forest, under Matchmaker manager Brian Clough who by this time had already had success working with Stylo Matchmakers previously whilst managing Leeds United.
GRAY
Ex Leeds United champion Eddie Gray MBE was also reunited with a pair of the Stylo Matchmakers classic Heirship Seventy Four model.
Back in 2000, Gray was voted 3rd as the "Greatest Leeds United player of all time" study, surpassed only by his club captain and Stylo legend Billy Bremner and John Charles. Unsurprisingly he was also voted into the "Greatest Leeds United team of all time".
BREMNER
Leeds United Captain Billy Bremner was voted "Leeds United's greatest player of all time" and also has a statue outside on the south-east corner of the stadium on Elland Road.
Bremner was the driving force of LUFC under Don Revie when he signed for Stylo Matchmakers along with the full Leeds team. Wearing the local British brand they lifted the title and dominated the English game over this time.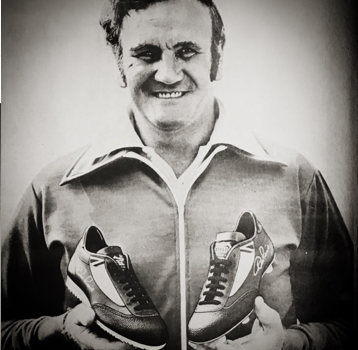 YORATH
Terry Yorath is also an ex Leeds United and Stylo Matchmakers legend who won his silverware in the legendary 1973–74 season, the same year his daughter, or as we know her, Gabby Logan was born.
Yorath was a key member of the Leeds championship-winning side. Interestingly Yorath also became the first Welshman to play in a European Cup final when Leeds United reached the final of the UEFA European Cup that year.
AS SEEN ON
SOCCER AM
Back in 2019 Stylo Matchmakers Heirship Seventy Four model made a few onstage appearances on the popular Saturday morning show, Soccer AM.
ALSO WORN BY
KEEGAN
When the Liverpool FC and Stylo Matchmakers legend Kevin Keegan was speaking to promote his autobiography "My Life in Football", Keegan told the newspapers: "I benefited from Bestie more than anybody. I got his boot contract, Stylo Matchmakers. I was 20. I wasn't 16 like him when he first came over. He was the first and it's always hard to be the pioneer."
Following Keegan's deal, the entire Liverpool squad signed up to wear the Stylo Matchmakers Heirship Seventy Four design which were widely known as the best on the market.
SMITH
Also, a part of the mighty Liverpool FC squad was defender Tommy Smith AKA "The Anfield Iron", pictured here in his Heirship Seventy Four boots. Known for his uncompromising defensive playing style, manager Bill Shankly once said of him: "Tommy Smith wasn't born, he was quarried".
BILL SHANKLY
Bill Shankly arrived at Anfield on 14th December 1959 and Liverpool had up until then been in the Second Division for five years and they were struggling. Shankly famously turned this around and brought success to Liverpool, gaining promotion to the First Division and winning 3 League Championships as well as the UEFA Cup.
In 1974 Stylo Matchmakers signed a deal with Liverpool F.C to become the club's first-ever boot sponsor.  The legend Bill Shankly endorsed the boot deal and wore them in the club's training sessions.
TOURE
Kolo Toure is also amongst the name of legends who has more recently worn the Heirship Seventy Four classics. Toure most famously played in defense for Arsenal, Liverpool, Manchester City, and Celtic as well as his national team, the Ivory Coast. Today Kolo is currently a first-team coach at Leicester City as well as a member of the coaching staff for the Ivory Coast national team.
KIDD
Brian Kidd is still one of the big names in football today. Kidd kicked off his youth career with Manchester United and joined the "Red Devils" first team in 1967. Shortly after this photo wearing his Heirship Seventy Four boots was taken in 1974, Kidd had already scored 52 goals for United and moved to Arsenal for a couple of years, before returning to rivals Manchester City, where today he is currently the assistant coach, alongside manager Pep Guardiola. Kidd scored 44 goals at City, before moving on to other northern English clubs, Everton and Bolton Wanderers.
JAMES
Goalkeeper David James who has 53 caps for England gets to grips with the Heirship Seventy Four in Hong Kong for the HK Soccer Sevens tournament. James spent most of his career at Liverpool Football Club with a total of 214 appearances over a 7 year span. James is also fourth on the list of all-time Premier League appearances, having played in 572 top-level matches throughout his career.
CELTIC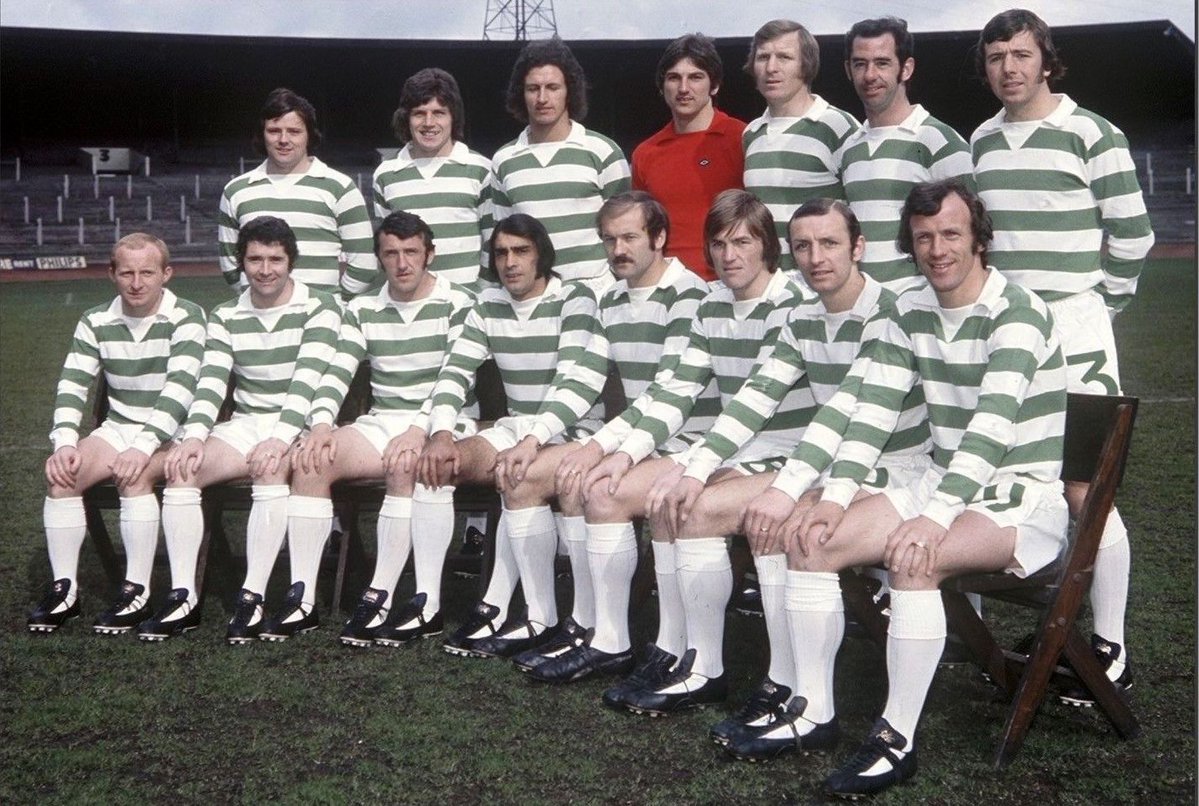 In 1974 John 'Jock' Stein who was a Scottish manager for Celtic F.C signed Stylo Matchmakers as boot sponsor to the club.
In thirteen years at Celtic, Stein won the European Cup, ten Scottish league championships, eight Scottish Cups and six Scottish League Cups. After a brief stint with Leeds United, Stein managed Scotland from 1978 until his death in 1985.
ROYAL AIR FORCE VETERANS
Back in 2019 Stylo Matchmakers were honored when the Heirship Seventy Four model sported the feet of the Royal Air Force veterans football club playing at St Georges Park National Football Centre. Just like the glory days, all players in this ex-military squad laced up in Stylos.
FRANCIS
Earlier in 1970, the hottest young striker in the game signed an early boot deal with Stylo Matchmakers. The player was none other than Trevor Francis.  Trevor was a fan favorite in his home city of Birmingham and the brand's marketing grew stronger. In 1979 he became Britain's first one million pound player following his transfer from Birmingham City to Nottingham Forest
BLACKPOOL FC COACHES
Blackpool coaches lead by goalkeeper coach Steve Banks all wearing the Heirship Seventy Four football boots. As well as playing for Blackpool in goals throughout his career, Banks also played for Gillingham, Wimbledon, and Heart of Midlothian FC.
CARLOS
Brazillian legend Roberto Carlos suits up in the Heirship Seventy Four tracksuit. This retro classic design consists of a white upper with black and gold hoops, with matching bottoms although in black.  Carlos has been described as the "most offensive-minded left-back in the history of the game" and is also widely considered one of the best left-backs in history.
WINDER
Ryan Winder, midfielder of Lancaster FC within the Northern Premier League Premier Division training hard in his Stylo Matchmakers Heirship Seventy Four boot and tracksuit combo.
WITHE

Peter Withe kicked off his playing career in 1971 and won many trophies until he stopped playing 20 years later in 1991. With also signed early with Stylo as the brand was worn by the world's best players. In 539 professional appearances, Withe scored 177 goals. It was between 1978-80 when Withe scored 25 of those goals for Newcastle United. Withe also played for England 11 times scoring once and was a squad member at the 1982 FIFA World Cup.
DJEMBA-DJEMBA
Eric Djemba-Djemba also slips on his Heirship Seventy Four boots for the Kanu Heart Foundation Charity match. Between 2002 and 2011 Djemba-Djemba was a Cameroon international midfielder most famous for his 46 appearances for Manchester United, Aston Villa and when on loan at Burnley between 2003 and 2008.
SUNDERLAND
In November 1977, Alan Sunderland joined Arsenal for £220,000 and whilst at Highbury, the Arsenal stadium, he switched from the role of a midfielder to center-forward where he went on to score 55 goals for the club.
Sunderland was a regular starter for the club and picked up his Stylo Matchmakers boot deal, playing in the 1978 FA Cup Final, which Arsenal actually lost out to Ipswich Town, the club he later went out on loan to and moved to play a further 58 games; scoring 11 goals.
WILLIAMS
Top 1 on 1 professional football coach Dave Williams coaching in style wearing his Heirship Seventy Four Stylos. Dave1on1 is recognized at the forefront of the professional 1on1 coaching industry.
JAMES
Leighton James, the Welsh international and Stylo Matchmakers legend also signed early with Stylo Matchmakers. James started his career off at Burnley 1970-75 where on average he scored one goal in every four appearances.
He later moved to Derby County and then QPR before eventually returning to Burnley, between 1978-80. James took off again, this time to Swansea, Sunderland, Bury and Newport County before returning a second time to Burnley in 1986-89 where he finished his playing career.
BASSONG
Known more for his defensive talent at Newcastle, Tottenham, and Norwich, Sebastien Bassong slips on his Heirship Seventy Four football boots at the Kanu Heart Foundation charity match back in 2019 which was held at the Barnet Football Club stadium. Bassong is also known for his Cameroon international appearances.
NEWTON
Midfielder Henry Newton kicked off his career with Nottingham Forest in the early 60s pre-Stylo Matchmakers but when he made a move to Derby in 1973, he was soon offered a Stylo boot deal. Newton went on to make a total of 500 league appearances.
HUGHES
Sale FC Rugby Captain Andy Hughes gets comfortable in his Heirship Seventy Four boots. Last season Hughes was "National 2 North player of the year" and selected for English Counties. He is also the community coach and director of rugby at Sale 1861
GALLAGHER
Dermot Gallagher more recently recognized for his appearances on Sky Sports for the "Ref Watch" debate. Gallagher was a Premier League and International referee before he officially retired back in 2007.
STEVENSON
Strong centre midfielder Ash Stevenson controlling the game in his Heirship Seventy Fours.
JACKSON
YouTuber and massive Brighton fan Matt Jackson reviews the Heirship Seventy Four.