The Hairbond brand has been developed to answer the call of this dynamic industry for a stylish, distinctive and fashionable set of premium products that are created intelligently with precise ingenuity.
If you're going to style your hair like one of todays professional footballers, you're going to need to make sure you have the right professional products at hand, to begin with. Hairbond is widely recognized as being the "Premier League of Hair Styling" and has been suitably nominated "footballer's choice" by award-winning bodies including Footballershair.com.
George Best
George Best is widely considered one of the greatest football (soccer) players of all time. He was a Northern Irish forward who played for Manchester United and the Northern Ireland national team during his career. He was known for his exceptional technical skills, agility, and dribbling ability, as well as his vision, passing, and goal-scoring ability.
Best was known for his flair and style on the field, and his ability to entertain and excite the crowd. He was a player who could score goals, create assists and make the game look easy. He was also known for his ability to score spectacular goals, and for his ability to take on and beat multiple defenders. He was also a humble, charismatic and charming person, who was highly respected by fans and peers alike.
During his time at Manchester United, Best helped the team win the English First Division (now the Premier League) twice, and the European Cup (now the Champions League) once. He also won the Ballon d'Or (European Footballer of the Year) award in 1968, and was named to the FIFPro World XI (a team of the best players in the world) in 1968 and 1974. He was also included in the FIFA 100 list of the greatest living footballers and was inducted into the English Football Hall of Fame in 2002.
In summary, George Best was an exceptional player who possessed a rare combination of skill, flair, and vision, and his impact on the game of football is still felt today. He was a true legend of the game and his legacy continues to live on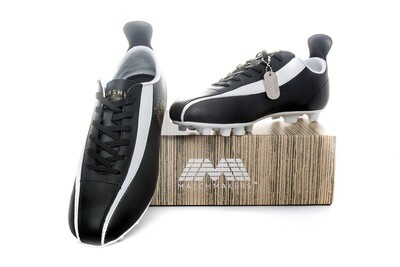 Stylo Matchmakers® Heirship Sixty Eight
Stylo Matchmakers® Heirship Sixty Eight