IN 1968 GEORGE BEST PUTS PEN TO PAPER SIGNING WITH STYLO MATCHMAKERS.  STYLO MATCHMAKERS SALES SKYROCKET WITH OVER 1 MILLION SHOES SOLD.  GEORGE BEST EVEN DESIGNS AND CREATES HIS OWN LINE OF FASHION WITH THE BRAND. THIS WAS TRAILBLAZING AT THE TIME AND LED THE WAY FOR HOW FOOTBALLERS WORKED WITH BRANDS.  STYLO MATCHMAKERS BECAME THE BIGGEST ENGLISH FOOTBALL BOOT BRAND AND WENT HEAD TO HEAD WITH THE GERMAN GIANT BRANDS.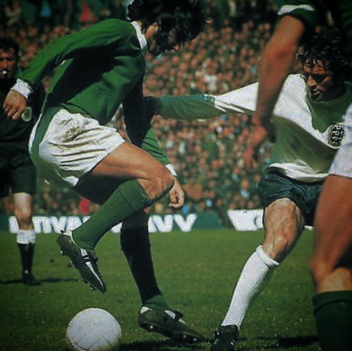 STYLO MATCHMAKERS WERE THE FIRST FOOTBALL BOOT BRAND TO INCORPORATE SHORT LACES INTO FOOTBALL BOOTS AS WELL AS UTILISING THE FIRST INJECTED RUBBER OUTSOLE INTO FOOTBALL BOOTS WHICH WAS A REVELATION. STYLO MATCHMAKERS ALSO LAUNCHED THE FIRST SIDE LACE BOOT SYSTEM THAT WAS YEARS AHEAD OF ITS TIME AND WORN BY NO OTHER THAN ONE OF THE GREATEST FOOTBALLERS GEORGE BEST.

George Best was arguably one of the most talented footballers of his era who captivated his fans with his extraordinary skill, agility, and flair. Since his childhood, he nurtured a single-minded love for football. At the tender age of 15, his raw talent caught the eye of 'Manchester United' scout Bob Bishop, who was convinced about George's potential. Before long, George Best started playing for 'Manchester United' and immediately endeared himself to the club's fans with his fast and attractive style of play. What followed was four glorious seasons for both Best and his club, during which the team won a host of trophies.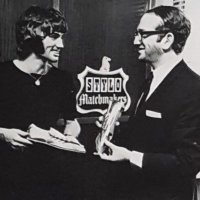 Best forged a deadly partnership with Denis Law and Bobby Charlton, the two other 'Manchester United' greats and reached the zenith of his career when he led his club to a European Cup triumph. Among the three, Best was considered to be the most gifted.

He was certainly the most flamboyant but his hedonistic attitude and his overwhelming success did not help as he began a downward spiral into debauchery and decadence, effectively ending his career as a player. Throughout his shenanigans, he adopted an air of nonchalance and disarming honesty. He lived a similar lifestyle right till his last days and the greatest heartache for his fans was the fact that he could have accomplished so much more on the field.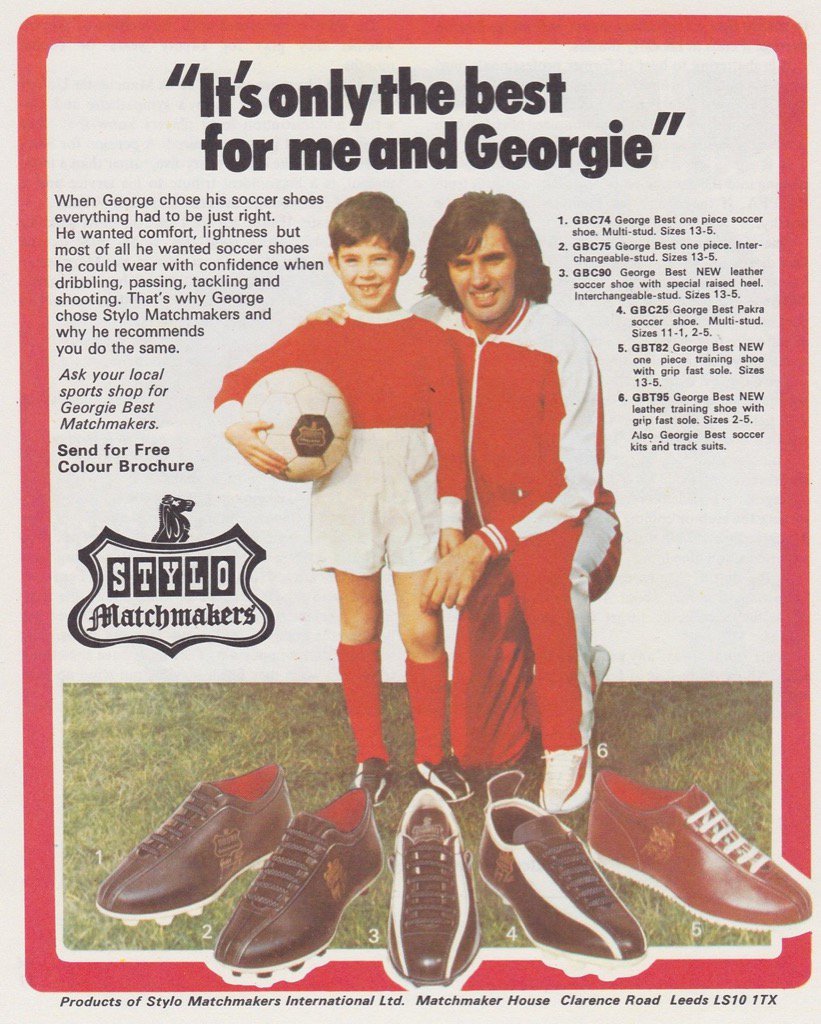 George Best was born in Cregagh, Belfast, Northern Ireland to Dickie Best and Anne Best. His father was a member of the Orange Order, a Protestant fraternal organization based in Belfast.

He loved football right from his earliest years and played for a local boys club in Cregagh.

In 1957, when he was 11 years old, he earned a scholarship to 'Grosvenor High School', where Rugby was the only sport played. Without football, he lost interest in studies as well and began to skip school, after which he was sent back to his old school, 'Lisnasharragh Secondary', where he could play football again.

He was noticed by the local club Glentoran, but did not get selected because of his small build. However, Bob Bishop, a scout for the English club 'Manchester United' was impressed by George and immediately took him to Manchester.