NOTTINGHAM FOREST – A LOOK THROUGH THE YEARS WEARING STYLO MATCHMAKERS
Brian Clough's tenure at Leeds United was relatively short, lasting only 44 days in 1974 however he was introduced to Leeds based Stylo Matchmakers who were sponsoring Leeds United at this time.  Clough liked the boots and encouraged Stylo Matchmakers to sponsor his Nottingham Forest team.  From the mid seventies Stylo Matchmakers sponsored Nottingham Forest that included Viv Anderson and Trevor Francis 
Brian Clough is widely regarded as one of the greatest managers in the history of English football. During his 18-year tenure as manager of Nottingham Forest, he led the team to unprecedented success and cemented his place in the annals of the club's history.
Clough joined Nottingham Forest in 1975, taking over a team that had just been relegated to the Second Division. He quickly set about rebuilding the team, bringing in a number of new players and instilling a new sense of belief and confidence in the squad. In his first full season in charge, Clough led Forest back to the top flight, winning the Second Division title and earning promotion to the First Division.
Once in the top flight, Clough continued to lead Forest to new heights. In 1978, he guided the team to their first ever League Cup victory, and followed that up with another League Cup win the following year. But it was in Europe where Clough's Forest team truly made a name for themselves. In 1979, they won the European Cup, beating Malmo 1-0 in the final. The following year, they retained the trophy, defeating Hamburg 1-0 in the final. These achievements made Forest the first English team to win back-to-back European Cups since the competition's inception in 1955.
In addition to their European success, Clough also led Forest to their first ever First Division title in 1978. He also guided the team to a number of other high-profile victories, including a 5-0 win over Liverpool in the 1988 League Cup final.
Clough's success at Forest was built on the back of a strong team ethic and a commitment to attacking, entertaining football. He was known for his ability to get the best out of his players, and for his ability to build a team that was greater than the sum of its parts. He was also known for his charismatic and outspoken personality, which endeared him to the club's fans and made him a beloved figure in the city of Nottingham.
Clough's tenure at Forest came to an end in 1993, but his achievements with the club will always be remembered. He led the team to two European Cups, one First Division title, and four League Cups, and established Forest as one of the most successful teams in English football. His legacy at the club lives on to this day, and his name will always be synonymous with the glory days of Nottingham Forest.
Bobby Moore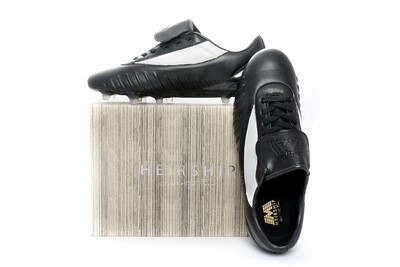 Stylo Matchmakers® Heirship Seventy Four
Stylo Matchmakers® Heirship Seventy Four