In the seventies, a new force emerged in the city of Detroit. A force that not only represented the city on the field, but also captured the hearts of the people of Detroit and the entire nation. That force was the Detroit Express.
The Detroit Express was a professional soccer team that played in the North American Soccer League from 1978. They played their home games at the Pontiac Silverdome. The team was co-owned by Jimmy Hill, Roger Faulkner, Sonny VanArnem, and Gary Lemmen.
The Express made a big impact by signing England forward Trevor Francis. He arrived late to the team missing the first third of the season, but still led the team with 22 goals and ten assists in 19 games. Francis scored five times as the Express crushed the San Jose Earthquakes, 10–0, which as of 2021 is still the widest margin of victory in an American major pro soccer match (NASL or MLS). The Express also won the American Soccer League title in 1982.
The Detroit Express represented not just a team, but a symbol of the city's passion for soccer and the determination to succeed. They were a shining example of what can be achieved when a group of individuals come together and work towards a common goal. And as we continue to strive for greatness in the world of football, let us remember the lessons of the Detroit Express and the legends that played for them.
George Best
George Best is widely considered one of the greatest football (soccer) players of all time. He was a Northern Irish forward who played for Manchester United and the Northern Ireland national team during his career. He was known for his exceptional technical skills, agility, and dribbling ability, as well as his vision, passing, and goal-scoring ability.
Best was known for his flair and style on the field, and his ability to entertain and excite the crowd. He was a player who could score goals, create assists and make the game look easy. He was also known for his ability to score spectacular goals, and for his ability to take on and beat multiple defenders. He was also a humble, charismatic and charming person, who was highly respected by fans and peers alike.
During his time at Manchester United, Best helped the team win the English First Division (now the Premier League) twice, and the European Cup (now the Champions League) once. He also won the Ballon d'Or (European Footballer of the Year) award in 1968, and was named to the FIFPro World XI (a team of the best players in the world) in 1968 and 1974. He was also included in the FIFA 100 list of the greatest living footballers and was inducted into the English Football Hall of Fame in 2002.
In summary, George Best was an exceptional player who possessed a rare combination of skill, flair, and vision, and his impact on the game of football is still felt today. He was a true legend of the game and his legacy continues to live on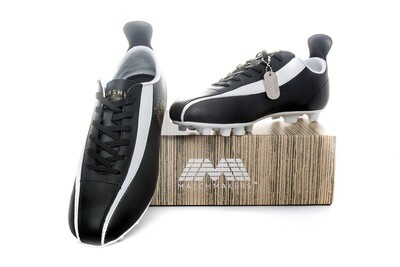 Stylo Matchmakers® Heirship Sixty Eight
Stylo Matchmakers® Heirship Sixty Eight