After success with superstars Pele and George Best, in 1973 the Stylo Matchmakers football boot brand signed the next biggest name in English football with Kevin Keegan AKA "Merseyside's Mighty Mouse". Facing a severe economic crisis, the English government turned to football. The country was in need of a hero and Kevin Keegan was just the man to provide it. He went on to become one of the most successful players in the history of English football, winning three First Division titles (with Liverpool), two European Cups (with Liverpool), and an FA Cup (also with Liverpool).
When promoting his latest autobiography "My Life in Football", Keegan reflected on fellow Stylo legend George Best and told the newspapers: "I benefited from Bestie more than anybody. I got his boot contract, Stylo Matchmakers. I was 20. I wasn't 16 like him when he first came over. He was the first and it's always hard to be the pioneer." Keegan went on to introduce the Stylo Matchmakers brand to Liverpool management (Bill Shankly) and soon the whole team were battling it out in Stylo Matchmakers.
Today the Stylo Matchmakers football boot design which Kevin Keegan and the Liverpool FC squad sported was rebooted as the Heirship Seventy Four, 1974 being the amazing footballing year this boot model was at its most popular. Now, this model has been modernized and completely remastered so that today's players can wear a lightweight classic pair of boots, in both comfort and in style.
Liam Brady
Liam Brady is considered one of the greatest Irish footballers of all time. He was a midfield player who played for clubs such as Arsenal, Juventus, and West Ham United, as well as the Republic of Ireland national team.
Brady was known for his exceptional technical skills, vision, and passing ability. He was a playmaker, who had the ability to dictate the tempo of the game and create scoring opportunities for his teammates. He was also known for his ability to score goals, he was a set-piece specialist, and his ability to score long-range shots. He had a great first touch and was known for his ability to control the ball in tight spaces. He was also a highly respected leader, who was known for his professionalism and work ethic.
During his time at Arsenal, he helped the team win the FA Cup in 1979 and the Football League Cup in 1987, and was named the club's Player of the Year in 1977 and 1979. He also won the Serie A title with Juventus in 1985 and was named the Italian Footballer of the Year in 1985. He was inducted into the English Football Hall of Fame in 2005.
In summary, Liam Brady was a highly skilled and talented midfielder who had a significant impact on the game during his career. He was a player who was known for his exceptional technical ability and vision, as well as his leadership and professionalism. He was respected by fans and peers alike and his legacy continues to live on today.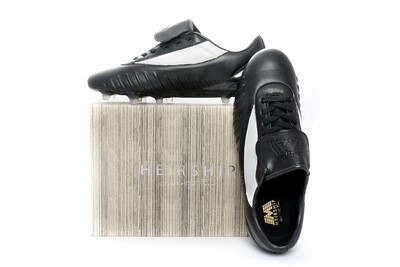 Stylo Matchmakers® Heirship Seventy Four
Stylo Matchmakers® Heirship Seventy Four