In 1974. John Jock Stein who was a Scottish manager for Celtic F.C, signed Stylo Matchmakers as boot sponsor to the club. After Stylo had great success with world-class superstars George Best and Pele, Stein joined the list of managers including Don Revie, Brian Clough of Leeds United/Nottingham Forest, Bill Shankly and Bob Paisley of Liverpool F.C and Alec Stock of Fulham F.C, all some of the top managers who helped Stylo Matchmakers get the name out to a wider football audience.
Stein was the first manager of a British side to win the European Cup, with Celtic in 1967. He also guided Celtic to nine successive Scottish League championships between 1966 and 1974.
Jock Stein worked as a coalminer while playing football part-time for Blantyre Victoria and then Albion Rovers. He became a full-time professional football player with Welsh club Llanelli Town, but returned to Scotland with Celtic in 1951. He enjoyed some success with Celtic, winning the Coronation Cup in 1953 and a Scottish league and Scottish Cup double in 1954. Ankle injuries forced Stein to retire from playing football in 1957.
Celtic appointed Stein to coach their reserve team after he retired as a player. Jock Stein started his managerial career in 1960 with Dunfermline, where he won the Scottish Cup in 1961 and achieved some notable results in European football. After a brief but successful spell at Hibernian, Stein returned to Celtic as manager in March 1965. In thirteen years at Celtic, Stein won the European Cup, ten Scottish league championships, eight Scottish Cups and six Scottish League Cups. After a brief stint with Leeds United, Stein managed Scotland from 1978 until his death in 1985.
Liam Brady
Liam Brady is considered one of the greatest Irish footballers of all time. He was a midfield player who played for clubs such as Arsenal, Juventus, and West Ham United, as well as the Republic of Ireland national team.
Brady was known for his exceptional technical skills, vision, and passing ability. He was a playmaker, who had the ability to dictate the tempo of the game and create scoring opportunities for his teammates. He was also known for his ability to score goals, he was a set-piece specialist, and his ability to score long-range shots. He had a great first touch and was known for his ability to control the ball in tight spaces. He was also a highly respected leader, who was known for his professionalism and work ethic.
During his time at Arsenal, he helped the team win the FA Cup in 1979 and the Football League Cup in 1987, and was named the club's Player of the Year in 1977 and 1979. He also won the Serie A title with Juventus in 1985 and was named the Italian Footballer of the Year in 1985. He was inducted into the English Football Hall of Fame in 2005.
In summary, Liam Brady was a highly skilled and talented midfielder who had a significant impact on the game during his career. He was a player who was known for his exceptional technical ability and vision, as well as his leadership and professionalism. He was respected by fans and peers alike and his legacy continues to live on today.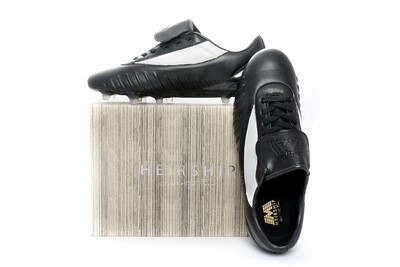 Stylo Matchmakers® Heirship Seventy Four
Stylo Matchmakers® Heirship Seventy Four