Following International sensations Pele and Bobby Collins, in 1968 George Best puts pen to paper signing with Stylo Matchmakers.Stylo Matchmakers sales began to skyrocket with over 1 million shoes sold. Best even designs and creates his own line of fashion with the brand. This was trailblazing at the time and led the way for how footballers worked with brands. Stylo Matchmakers soon became the biggest British football boot brand and went head-to-head with the German giants. George Best became the world's first celebrity sports star and football's original pin-up poster boy.
One of the most iconic footballers of all time, Best was a Manchester United player with extraordinary skill – and style. His talent and flair on the pitch captivated his fans, earning him the nickname "El Beatle". It is no wonder that Portuguese supporters called him 'El Beatle' as he had such a profound impact on the 1960s and 1970s culture in England. Best remains one of the most talented players to ever grace a soccer field. His death at age 59 left many stunned but also found a new respect for this global icon.
Best had forged a deadly partnership with Denis Law and Bobby Charlton at Manchester United, the two other 'United' greats, and reached the zenith of his career when he led his club to a European Cup triumph.  At the top of his game, George was influencing millions of young footballers around the world to get their pair of Stylo Matchmakers football boots.  George Best's celebrity fame went global having played a considerable role in helping Manchester United to two league titles and a European Cup by the age of 22, also claiming the Ballon d'Or and becoming the youngest-ever Footballer of the Year winner.
Signed to Stylo Matchmakers in 1968 at the Playboy Club in London, George Best then went on to wear a number of Stylo Matchmakers' earliest designs. Back in the sixties, football boots had traditionally been all-black and any additional detail had always been limited, until Stylo Matchmakers built in their signature black/white designs that went on to become world-famous. Best played some of his greatest football in a classic all-leather design, today we call the Heirship Sixty Eight. This design has two white stripes that run down each side of the boot.
Aside from Best, this football boot was also popular with other 60's superstars including the first million pound player Trevor Francis and the legendary winger of Liverpool FC, Steve Heighway.
Since its original sixties design, this boot has been mmodernizedand remastered using the best of 2020 football boot technology for a lightweight, comfortable, stylish football shoe.
Liam Brady
Liam Brady is considered one of the greatest Irish footballers of all time. He was a midfield player who played for clubs such as Arsenal, Juventus, and West Ham United, as well as the Republic of Ireland national team.
Brady was known for his exceptional technical skills, vision, and passing ability. He was a playmaker, who had the ability to dictate the tempo of the game and create scoring opportunities for his teammates. He was also known for his ability to score goals, he was a set-piece specialist, and his ability to score long-range shots. He had a great first touch and was known for his ability to control the ball in tight spaces. He was also a highly respected leader, who was known for his professionalism and work ethic.
During his time at Arsenal, he helped the team win the FA Cup in 1979 and the Football League Cup in 1987, and was named the club's Player of the Year in 1977 and 1979. He also won the Serie A title with Juventus in 1985 and was named the Italian Footballer of the Year in 1985. He was inducted into the English Football Hall of Fame in 2005.
In summary, Liam Brady was a highly skilled and talented midfielder who had a significant impact on the game during his career. He was a player who was known for his exceptional technical ability and vision, as well as his leadership and professionalism. He was respected by fans and peers alike and his legacy continues to live on today.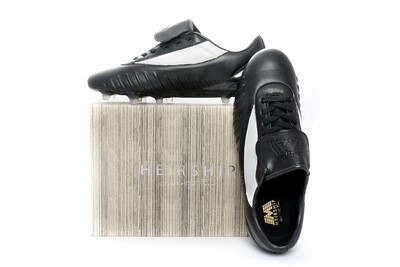 Stylo Matchmakers® Heirship Seventy Four
Stylo Matchmakers® Heirship Seventy Four